CYMANDE ANNOUNCE FIRST AUSTRALIAN TOUR IN THEIR FIFTY-YEAR-LONG CAREER PERFORMING NATIONALLY FEB – MAR 2024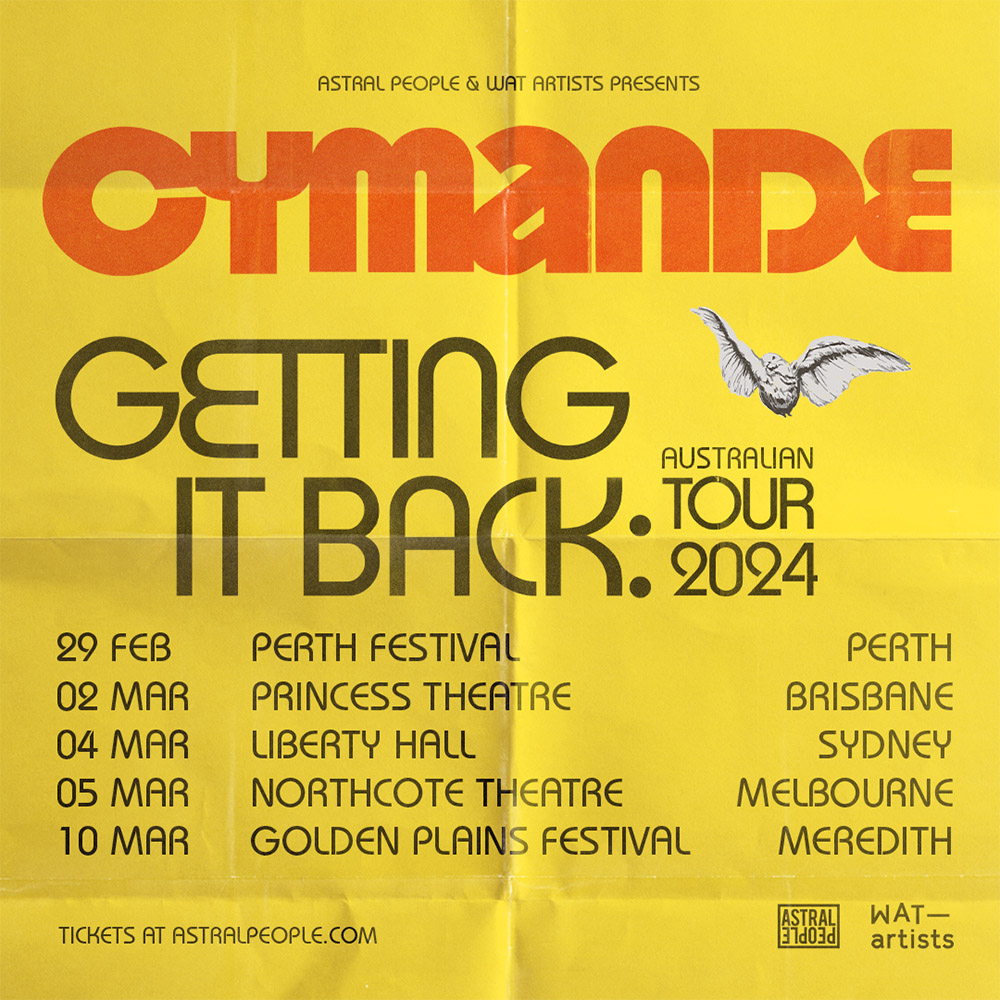 "London's greatest funk band"
"Cymande's story is one of musical survival against all odds"
"Not only were they a foundation for Brit funk but other movements too. You need gate openers for any movement to happen and they were certainly one of those"
"Another generation will have the opportunity to hear Cymande's inimitable music—forever, like it was before"
"One of the most sophisticated of the heavy funk acts that evolved in the early 1970's"
"One of British music's best-kept secrets"
70's funk pioneers Cymande have announced their debut Australian tour, marking their first ever run of shows in the country in their fifty-year-long career. Experience Cymande in February through to March in 2024, presented by Astral People and WAT Artists.
The British funk group behind hits 'Bra', 'The Message', 'Brothers On The Slide' and 'Dove' brought a captivating new sound to the black-British music scene that would go on to entrance audiences across the globe. Inspired by their Caribbean heritage and the wealth of sounds, instruments and textures of the Black British musical sphere in Cymande's 1972 self-titled debut. 
Touted as "the most influential band you've never heard of" (The Big Issue), the first British group to headline the acclaimed Apollo Theatre in New York, tour with Al Green and call the coveted Blue Note home, to finding new life in samples from legends De La Soul, The Fugees, Gang Starr and many more. Their legacy continues today through their legion of rare-record collector fans from Gilles Peterson to Mark Ronson, and Queen Latifa to Masta Ace.
Cymande's Australian tour in 2024 is an essential experience to witness. In partnership with Astral People, tickets go on sale this Frday October 27th.